Best way to immerse yourself in the charming historical atmosphere in Thailand, a country which has been independent for more than 700 years.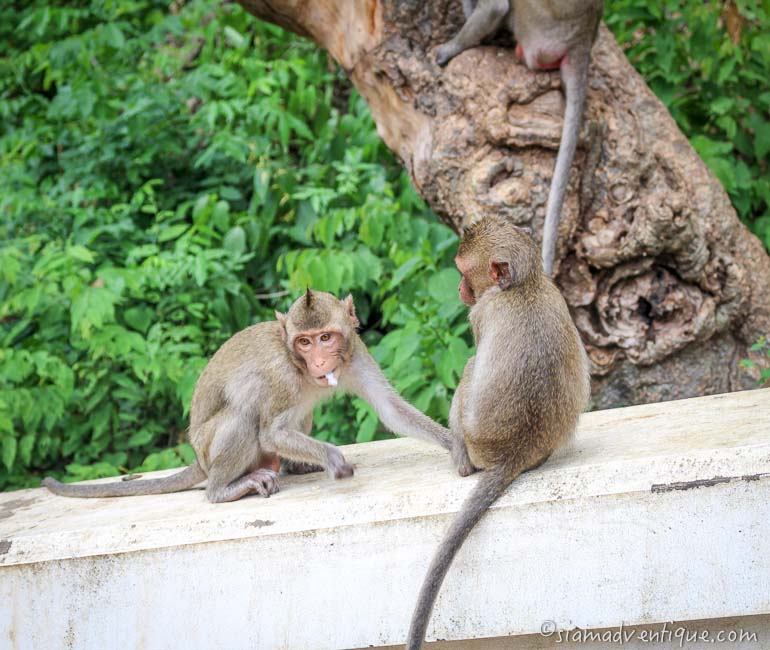 The Grand Palace
Wat Phra Kaew
Wat Pho
The Gold Buddha
Bang Pa-in Summer Palace
Ayutthaya Historical Park
Lopburi Province
Sukhothai Historical Park
Sri Satchanalai Historical Park
The White Temple
The Golden Triangle
Doi Tung
Chiang Dao Cave
Phra That Doi Suthep
The City of Chiang Mai
China Town
Flower Market
Bangkokians
Street Food
Buddhism
Lopburian Monkeys
Phra Puttha Chinnarat
Wat Sri Chum
The Emerald Buddha
Horse-drawn Carriage
Hilltribes & Karens
Elephants
Lanna Culture
Chronicle of Lanna
Overview
Start from:

USD

776

Duration:
10
Code:
SA204-CN
Price
---
| Number of Tourists | Price per Person |
| --- | --- |
| 2-3 | 1,494 |
| 4-5 | 1,015 |
| 6-7 | 856 |
| More than 8 | 776 |
Arrival
Meet and greet our guide at Suvarnabhumi Airport. We will transfer you to your hotel in Bangkok. Overnight in Bangkok Meals: None
---
Bangkok, City of Angels
We begin our journey around 8 am, heading to the Flower Market, where they sell a wide variety of flowers, fruits, and vegetables. After that, we explore Four Great Stupas and the Reclining Buddha Image at Wat Pho. Then we will take you to the Grand Palace and the Emerald Buddha Temple to see the most important, magnificent, and regarded Buddha image in Thailand. Next, we explore the Chinatown and catch a glimpse of the 700-year world's biggest gold Buddha image at Wat Traimit. Return to your hotel and relax at your leisure. Overnight in Bangkok Meals: Breakfast
---
Ayutthaya, World Heritage Site
Pick up from your hotel in Bangkok, we will drive north and visit the magnificent Bang Pa-In Summer Palace and the Gothic temple, Niwet Thamma Prawat. After that, we continue our journey to Wat Yai Chai Mongkol or the victory temple. Then we head to Wat Phra Sri Sanphet and its nearby Wihan Phramongkol Bophit. This important and outstanding monastery is situated in the ancient palace compound, like Wat Phra Kaew of Bangkok. During the afternoon period, we discover the local wonders of Thai traditional lifestyle at the Ayothaya Floating Market. Then we head to Wat Mahathat, which is the place where the amazing head of a sandstone Buddha image covered by tree roots. Here we can also visit the nearby monastry, Wat Ratchaburana, to discover the paintings inside of a 2-level crypt beneath the stupa. In addition, we experience a glimpse into the past at Wat Na Phra Men, where the Siamese and the Burmese Kings made a peace treaty. Check-in to your hotel in the late afternoon. Overnight in Ayutthaya Meals: Breakfast, Lunch
---
Monkeys!
After breakfast, we will pick you up from hotel in Ayutthaya and transfer you to Lopburi province. The tour begins with a visit to Phra Narai Ratchaniwet, the former palace of King Narai, the great king who ruled Ayutthaya during the late 17th century. Then we drive further into the city, visiting Prang Sam Yod, and say hi to the monkeys living around this ancient Hindu temple. Then walk to the nearby San Phra Kan, a Brahman shrine lying on the opposite. In addition, we head to Wat Phra Sri Rattana Mahathat Lopburi, which built in the 12th century when the Khmers were governing Lopburi. In the afternoon, we continue our journey to Phitsanulok. The province is well known about her most beautiful Buddha image in Thailand: Phra Puttha Chinnarat at Wat Phra Sri Rattana Mahathat Phitsanulok. Overnight in Phitsanulok Meals: Breakfast, Lunch
---
Sukhothai Historical Park
In the morning, we drive to Sukhothai visiting Sukhothai Historical Park, the old capital of Sukhothai Kingdom in the 13th century. After that, we continue our journey to Wat Sri Chum, where a 700-year old Buddha is located. Then we head north to Sri Satchanalai Historical Park. Here inside the city wall, there are important temples, including Wat Chang Lom, Wat Chedi Ched Thaew, and Wat Nang Phraya. In the afternoon, we drive through the mountainous area of Lampang province, to visit Wat Phrathat Lampang Luang, one of the best-preserved Lanna style temples. And then you can enjoy and experience Lampang's most memorable symbol, by getting around the city with the Horse-drawn Carriage. Overnight in Lampang Meals: Breakfast, Lunch
---
The Chronicle of the Emerald Buddha
In the morning, we begin our long drive to Phayao Lake, and sightseeing at Wat Si Khom Kham, which situated near the bank of the lake. Next, we continue our journey to the White Temple, an iconic and contemporary temple, which is probably one of the most recognized temples in Thailand. In addition, we will visit Wat Phra Kaew Chiang Rai, where the Emerald Buddha was found 700 years ago. Check-in to your hotel in Chiang Rai in the afternoon. Relax until the evening time, which is the time for shopping and sightseeing at Chiang Rai Night Bazaar. Overnight in Chiang Rai Meals: Breakfast, Lunch
---
Doi Tung
In the morning, we head to Doi Tung Royal Villa, the former residence of mother of the present king. Then visit the nearby botanic garden, Mae Fah Luang Garden. After that, we drive up a steep hill to the very top of Doi Tung to visit an authentic temple, Wat Phra That Doi Tung. Then we continue our journey to have lunch at the Golden Triangle before we board a long-tail speedboat to sightseeing around this area, which was one of Asia's two largest opium-producing areas. On the way back to Chiang Rai, we will pass through Mae Sai, one of the liveliest market borders between Thailand and Burma. Overnight in Chiang Rai Meals: Breakfast, Lunch
---
Chiang Dao Cave
Our journey to Chiang Mai begins today after breakfast. We will visit the Hilltribe village of Doi Mae Salong, before continue through the nice landscape of Thaton route. We stop at Thaton Temple along the way. This is a large temple complex in a lovely area, located on top of a hill above the local village of Ban Thaton. Then we visit Chiang Dao Cave, to explore the wonders of the limestone cave complex. We will arrive in the city of Chiang Mai in the afternoon. Check-in and relax until we pick you up for Khantoke Dinner and Cultural Show. Overnight in Chiang Mai Meals: Breakfast, Lunch, Dinner
---
Elephants!
In the morning, pick up to the Elephant Camp and enjoy a variety of activities including: an elephant show, elephant riding, bamboo rafting, and ox-cart riding. After lunch, we return to Chiang Mai, visiting Phra That Doi Suthep, the most famous holy temple on top of Mount Suthep. Return to hotel and enjoy your leisure time. Overnight in Chiang Mai Meals: Breakfast, Lunch
---
Departure
After breakfast, pick up and transfer from Chiang Mai to Bangkok. Arrive in Bangkok around 7 pm. Meals: Breakfast